Monthly Newsletter

January 2019 Activities
Happy New Year!

Girls Only K2 Basketball
Instructional League Basketball
Denver Nuggets Skills Challenge
Basalt Recreation NEW Website
Pickleball
Rained Out Service
Coming Soon
Follow Basalt Recreation on Facebook
Girls Only K-2 Basketball

Sometimes girls just want to have fun on their own. This is a great opportunity for your young daughter to learn about basketball and pull out some moves of their own. Class is Tues/Thurs, January 15, 17, 22, 24, 29, 31. Class is after school, on campus at BES gym and only $30. Register today for a fun class for girls only!



Instructional League Basketball-Register to RainedOut.net

Uniforms are going out, schedules are up on the webpage, practices are happening and the week of returning to school we will start games. Please register on RainedOut.net to receive important texts regarding game or practice schedules changes due to hazardous weather conditions. You will only receive messages regarding basketball, no spam. This is the ONLY way we will contact you regarding any changes. It is in your best interest to take the time to do this. Instructions to do this can be found here.

Please stay in contact with your coach as to whether your child will be at practices or not. Coaches deserve this courtesy as volunteer coaches and they spend a lot of time away from their family and job to do this service to insure your child is playing in the league. It is the least you can do.

Thank you. I look forward to a great season of basketball!


Denver Nuggets Skill Challenge


Don't forget the Denver Nuggets Skills Challenge is on Tuesday, January 22 at 4:45 in the BES Gym. This FREE local competition is for ages 6-13 to test skills in passing, dribbling and shooting. Winners of each age group, boys and girls, will then move on to the sectionals (usually in Grand Junction) and compete for their chance to take on the state competition in Denver at a Denver Nuggets game. Basalt has usually had some good showings in this challenge so here is the chance for your player to shine! Download registration and participant's scoresheet to fill out and bring to the competition.



Basalt Recreation Website

Check out the Town of Basalt's new website with Basalt Recreation's very own page. Our recreation website will soon be completely merged with the Town of Basalt site, so go online and check it out. Let us know what you like or don't like about the new website. This is a great place to find out all that is happening in Basalt!



Pickleball

Don't forget pickleball is on Fridays from 5:45 to 8 PM at BMS gym. Please use the back door by the football field. Join us for a special New Year's pot luck celebration on Monday, December 31 from 4-8 PM. Bring a dish and join the fun. Only a $2 drop in fee.



Rained Out Texting Service
Stay up to date with RainedOut, the leading free texting notification service for sports and events. Basalt Recreation is using RainedOut to help you receive notifications for cancelled events, change in plans, helpful reminders. Visit www.rainedout.com and search for Basalt Recreation Department, from there you can choose which events. programs, or coaches you would like to receive text notifications so you can know before you go.

RainedOut.com is also a great way to know about your Basketball games. Once you find out who your coach is you can go to RainOut.com and choose to follow your coach to get last minute text details about games, practices and more. Instant results coming directly to your phone!



Coming Soon-Register Today!
Cross Country Touring Day at Ashcroft-February
Beaded Snowflakes with D.D. Gerdin in February!
K2 Mud Season Basketball-February
3/4 Grades Basketball Tournaments-Week of February 25
5/6 Grades Basketball Tournaments-Week of March 4
Forward this message to a friend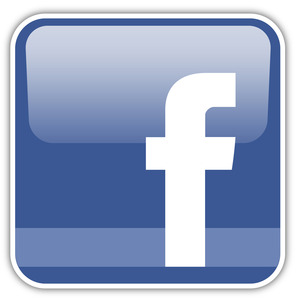 Like Basalt Recreation on Facebook. We post pictures and highlight upcoming classes and new classes. We even share money saving coupons to help save you $$$!