Monthly Newsletter
April 2019 Activities
Flag Football | Spring T-ball
ARC Babysitter Training
2019 Spring & Summer Rec Guide
Basalt Rec New Website
Rained Out Service
Coming Soon
Follow Basalt Recreation on Facebook
April showers bring May flowers and also the Basalt Rec Spring and Summer Rec Guide. Here are some activities we have coming up this season…



Flag Football

Flag Football is a fun way for a group of kids to play a game without all the gear. Each practice includes physical fitness and stretching, throwing skills, catching, punting and kicking skills with games played each practice. We will meet on Mondays starting April 15-May 20 at 4:30 at Arbaney Park. Registration is only $30 and is online today.



Spring T-ball

This class is for kids who want to learn the game of baseball. Practice hitting the ball, catching and running a home run in this class. This is great for first time players or for young players wanting to get started for the summer season. Class is Tuesday/Thursdays April 23-May 9 at 3:30 at Arbaney Park. Bring a mitt and get ready to fall in love with America's favorite sport! Registration is only $35 and is online today!



American Red Cross Babysitter Training

What will get a babysitter asked back again and again? This class teaches the business of babysitting, leadership, basic child care, safety and first aid. Babysitters learn great skills that will make them a rocking great babysitter. Class is April 24, 2 PM-5 PM and April 26, 9 AM-1PM (RE-1 day off from school). Active participation in both days is mandatory. Class is for girls and boys, ages 11-16 and is $50. Register today for Babysitter Training.



2019 Spring and Summer Recreation

Spring and summer bring about a lot of fun activities with Basalt Recreation. We offer pre-k-1st grades soccer and tennis for middle school students in May. Junior Golfs wraps up the school season on the last week of school. As summer comes around we are gearing up for some fun sports camps with Garry Pfaffmann and the Basalt Longhorn Basketball camp. Get creative with D.D. Gerdin with 2 beading classes in June and don't forget to register for the fly fishing 2-day camp with Taylor Creek. We offer tennis lessons for players of all ages throughout the summer plus a Saturday morning family tennis get together. Our baseball, softball and coach pitch is set to start as soon as school lets out, starting with the Rockies Skills Challenge on May 29 at 2 PM at BMS. We also have many options for your child to get out and enjoy our wonderful Rocky Mountains with Hiking and Rock Climbing Adventures. We are mixing up the Rock Climbing with some new adventures at the Monkey House in Carbondale and BHS new climbing wall.

Check out the programs online and registration is available online as well.




Basalt Recreation Website

Check out the Town of Basalt's new website with Basalt Recreation's very own page. Our recreation website will soon be completely merged with the Town of Basalt site, so go online and check it out. Let us know what you like or don't like about the new website. This is a great place to find out all that is happening in Basalt!




Rained Out Texting Service
Stay up to date with RainedOut, the leading free texting notification service for sports and events. Basalt Recreation is using RainedOut to help you receive notifications for cancelled events, change in plans, helpful reminders. Visit www.rainedout.com and search for Basalt Recreation Department, from there you can choose which events. programs, or coaches you would like to receive text notifications so you can know before you go.

RainedOut.com is also a great way to know about your Basketball games. Once you find out who your coach is you can go to RainOut.com and choose to follow your coach to get last minute text details about games, practices and more. Instant results coming directly to your phone!



Coming This Summer
Spring Soccer
Jr. Golf
Beaded Snakes and Windchimes
Fly Fishing with Taylor Creek
Basalt LonghornBasketball Youth Camp
Summer Youth Nature and Games Camps
Hiking Adventures
Rock Climbing Adventures
Forward this message to a friend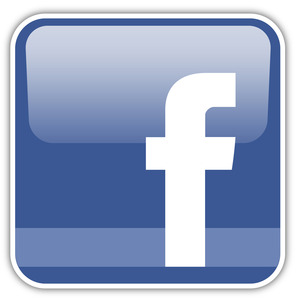 Like Basalt Recreation on Facebook. We post pictures and highlight upcoming classes and new classes. We even share money saving coupons to help save you $$$!